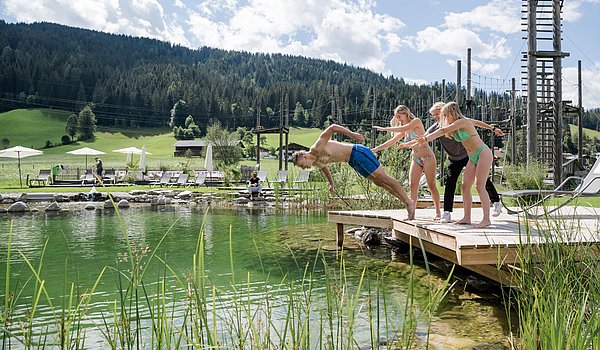 Summer Splash for families mit teens
17.05.2023 - 16.09.2023
7 nights
Included services
7x overnight stay incl. alpine breakfast buffet
1x Family Fun rafting tour for all
massage voucher 15,- Euro per adult
escooter rental 1 hour per person
1x guided bike tour for all
1x yoga for all
daybar voucher for 1 drink per adult up to 5,- Euro
daily use of alm indoor swimming pool, alm spa, almsee, fitness
welcome drink & water in the room on arrival
Fun sports, family & fresh air
All in the same boat
Treat yourselves to a grandiose emotional cocktail of thrills and euphoria. Safety, transfers and equipment are taken care of - all you have to do is decide: Overcome the untamed waters, or abseil into the unknown? Whether you choose a riverbug trip, canyoning or rafting: Our in-house outdoor crew know every trick in the book!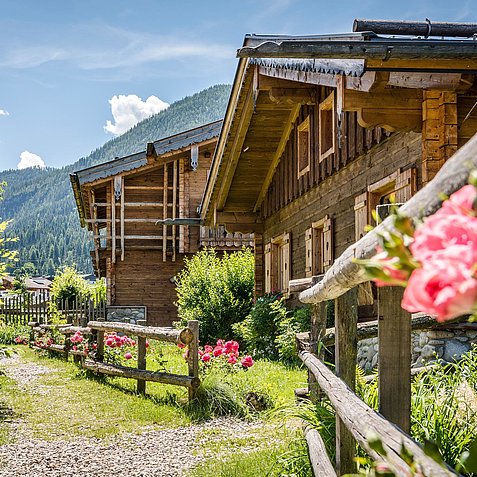 A swinging summer
Up to the summit of fun
In the summertime in Flachau, you're bound to get up motivated in the morning and hit the sack, tired but happy, at the end of the day. Take the chairlift to reach the Griessenkar hiking area in no time, or set off on foot – the bucket list of destinations is loooong. In addition, you can expect some juicy fixed-rope routes (via ferrata), 45 MTB tours and a real highlight challenge: the Stoneman Taurista.


Take a look and book
One click away from almlust happiness

Almlust gift vouchers
Guaranteed wide eyes when the envelope is opened and even wider eyes when checking in.