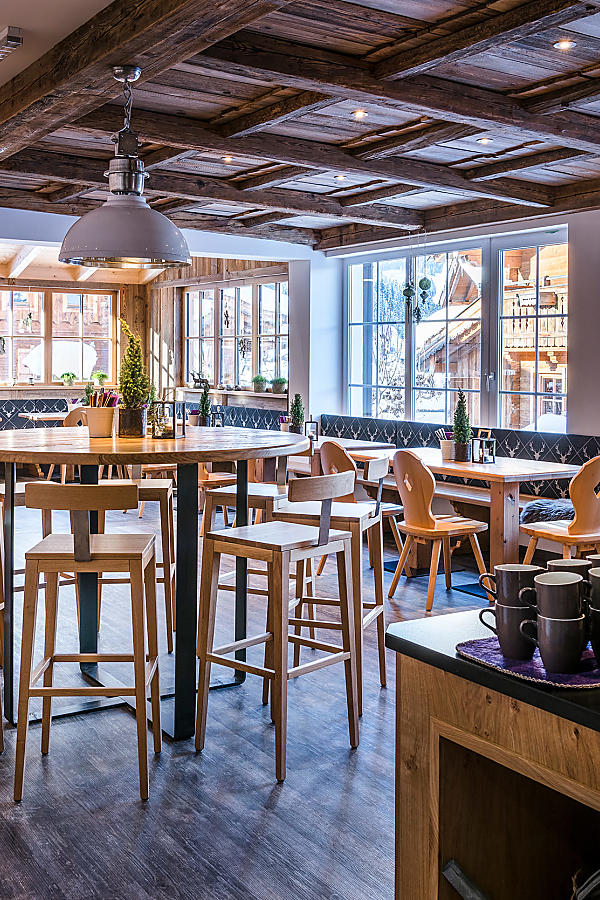 Follow your gut feeling
Don't worry: Feel free to enjoy yourself here in the Alps!
We think a holiday should give you maximum freedom. We do spoil you with a grandiose breakfast, little snacks and delicious thirst quenchers. Otherwise, you can decide for yourself what sort of culinary holiday memories you want to collect. Today it may be "Kasnocken" cheese dumplings, tomorrow a 5-course menu and the day after tomorrow you might even brandish the wooden spoon yourself – we love freedom. You too?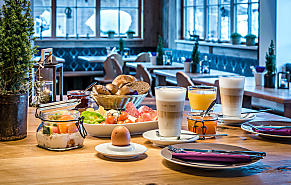 Morning
Breakfast buffet or indulgence on demand
What would a holiday be without looking forward to breakfast? At best, mediocre. And because we don't want to have anything to do with mediocrity, we'll lay out a great buffet for you every day from 7:30 until 10:00 o'clock or deliver regional pick-me-ups directly to your four holiday walls.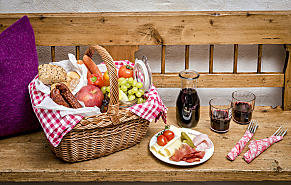 During the day
Lunch boxes, day bar and room service
Even the best morning sustenance loses its effect in the mountain air of Flachau at some point. We have counteracted this with the almlust day bar and our room service. If you're out and about for a longer time, simply pack the refreshments in your rucksack and take it with you on your adventures.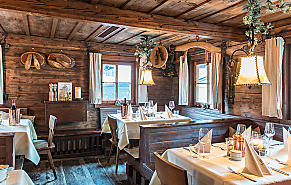 Evening
We give you permission to be unfaithful!
At almlust, we give you the freedom to fully enjoy the many pleasures of the surrounding area. There are more than 50 restaurants and inns to choose from – from tasty home cooking to creative haute cuisine. Four of the best are right on our boundary.