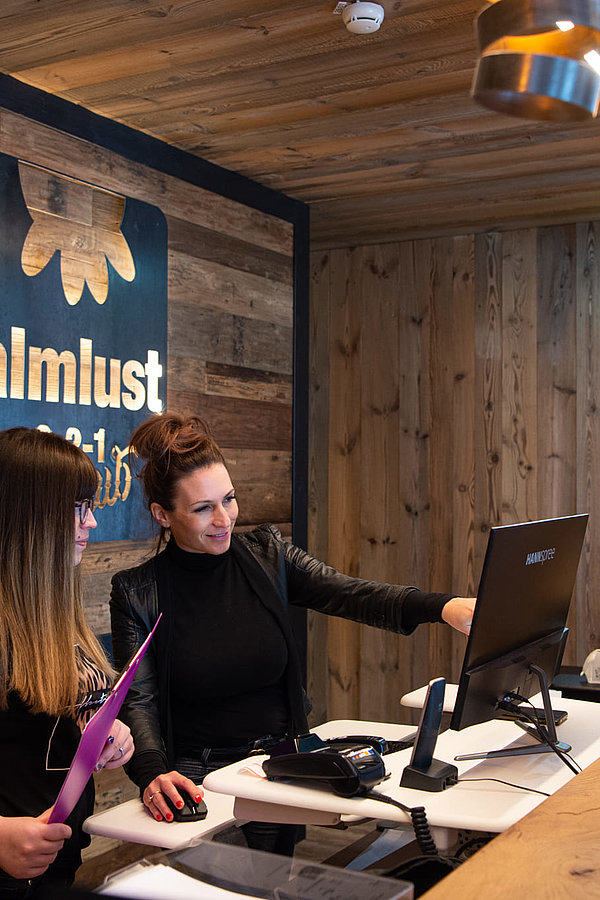 This is who we are
Be a guest of Simone, Christoph and the whole almlust crew
Our attitude towards life is characterized by the wild originality of the mountains with all their facets, by the desire for adventure, the joy of enjoying everything that life has to offer. Therefore we have created a place where people who are looking for recreation and the outdoors can enjoy a casual, uncomplicated and eventful time.
Hosts through and through
We are people who love to move and have many years of experience in outdoor sports. The history of almlust began in 2000 with the founding of the Adventure Center Flachau. Our goal was to make the alpine world accessible to everyone in an eventful way. 10 years later we started with the realization of the almlust. Until today we offer our guests a wide range of adventure sports in-house. Christoph knows the mountains as a mountain guide and state-certified ski instructor in summer as well as in winter. Together with his outdoor crew he accompanies you to unique tours. Simone also always has a good tip and is happy to take time for a chat.
Always a creative idea ahead
Christoph's craftsmanship and creative streak are reflected in every corner. He designed many creative ideas that makes the almlust unmistakable: from extraordinary extraordinary furnishing details to unusual sleeping arrangements. The interior combines old, reused materials in rustic alpine style with elements of steel and concrete. This has resulted in a modern ambience that nevertheless preserves all that is typical of the region.
Vacations have never been so individual!
The almlust is not a classic hotel in Flachau, but a vacation home for people who want to test their limits with new (adventure) sports and like to network with like-minded people. No matter if couples, families with teenies or groups of friends. They feel just as much at home as business teams who spend productive days. Even if you are traveling in a group, everyone will find the right shelter - whether a cottage, apartment, room or penthouse. Everyone is free to make his or her own decisions and spend the day individually: climb peaks with Christoph or dare steep descents on skis. The day in the wellness area, go for a walk or experience the wild water from a rafting boat. In the evening evrybody meets anyway again, in order to pass together in the sauna or at the barbecue on the terrace to review the day and make new plans.