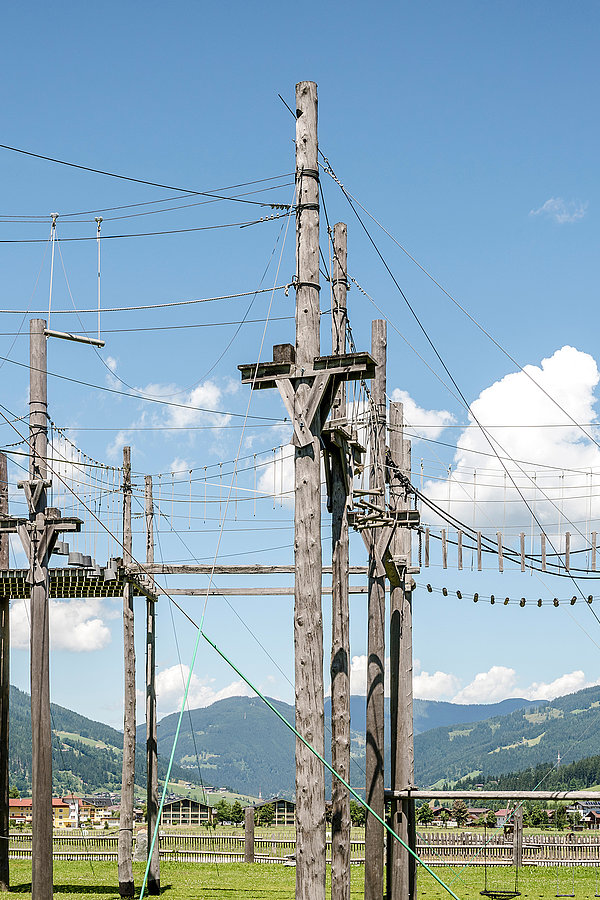 High Ropes, High Fun
A balancing act at lofty heights
Our high ropes course will set your pulse racing. It is visible from afar and even more spectacular from close up. Confront the varied course at a height of 9 to 12 metres and conquer exciting obstacles such as the high swing or the net. At the end, you'll leave the course by flying with the Flying Fox.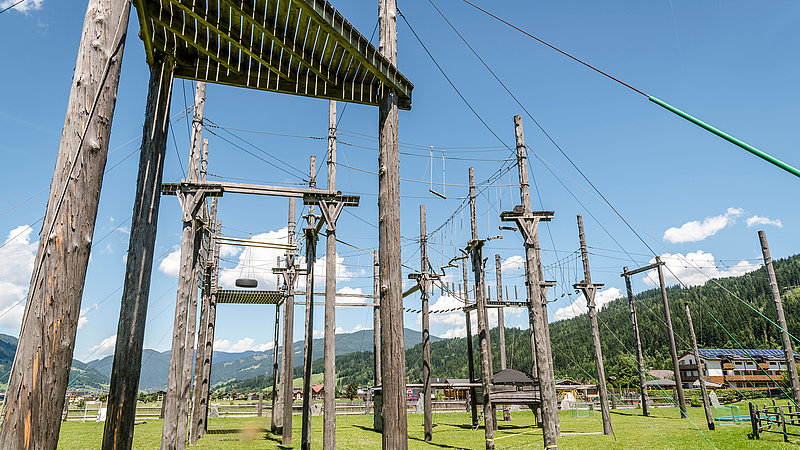 A playground at a height of 12 metres
So you think swings are child's play? Don't be all mouth and no trousers until you have dared to go on the Giant Swing. Letting go of the rope when you're 12 metres up and swinging through properly is not for the faint-hearted. You yourself control when the drop comes – that ensures an added thrill. When your feet are back firmly on the ground, our Alm lake awaits you right next to the high ropes course, with a sparkling, cooling sensation.
Created for adventurers
On the high ropes course, adventurers over 1.45 m (4 ft 9 in) - or those accompanied by an adult - can test their limits, practise their balance and demonstrate their courage. We will provide you with a helmet and climbing harness on site at our sporthotel in Austria. So let's go!
Try High Ropes
Explore the high ropes course with our guide, try out the elements under guidance and dare to fly with the Flying Fox – ideal for teamwork, too!