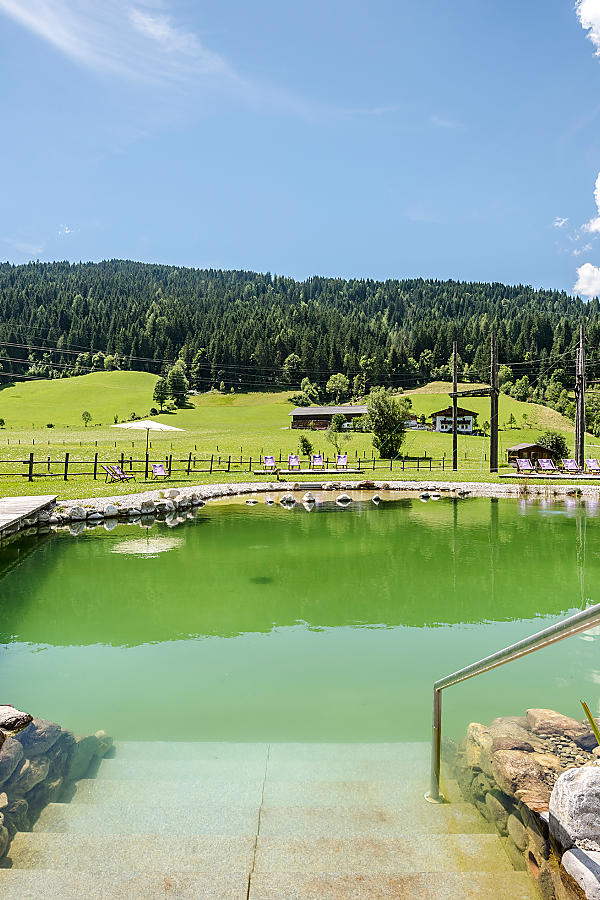 Let's cool down
Pack your swimming gear: We are built close to the water!
Surrounded by real alpine rocks and native water plants, our natural swimming lake invites you to take a courageous leap into the cool water in the summer. Organic? Of course! Any search for chlorine and chemicals will be in vain. You just can't beat the crystal-clear waters of Alm lake.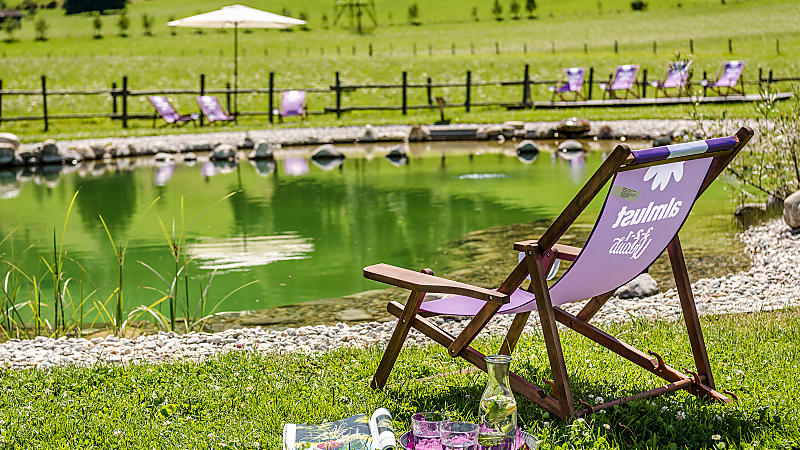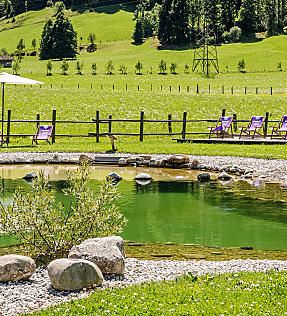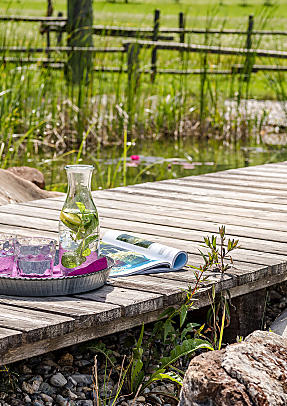 Holidays are waterful
In the children's zone, with its shallow water, the little water-lovers can splash about while the adults are doing their lengths in the swimming zone, marvelling at the mountains in a deckchair or gazing at the sky. There is plenty of space to let off steam on the spacious meadow all around Alm lake. And you'll soon find like-minded people at the adventure playground, with its trampoline, swings, climbing wall and tree house.
Campfire feeling by the lake
As the sun slowly sinks behind the Griessenkar Mountain, the day can draw to an end at the fireplace. Sitting together by the crackling campfire, eating twist breads and sausages, reminiscing about your holiday adventures and enjoying the evening silence: That's what the almlust feeling is all about. We'd be happy to prepare a wonderful BBQ buffet for you and your loved ones – with everything that your heart and palate desire.