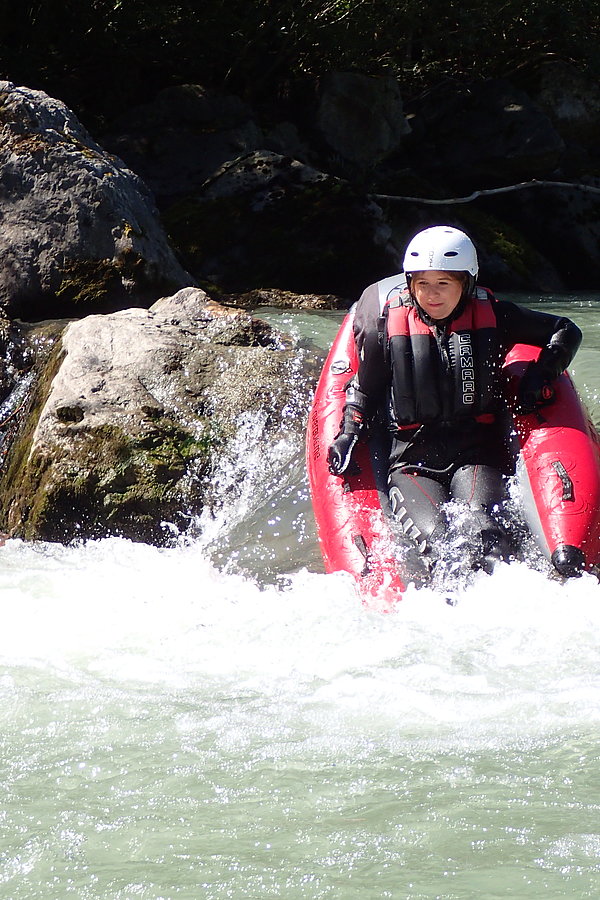 aaaand action.....
You can't get any closer to the river - there's no chance to hav no fun!
A warm wetsuit, life jacket, helmet, fins - yes, even for your hands! and a riverbug are already prepared for you. You go directly to the tour with the almlust buses and the almlust guides show you what you need to know to get on the river.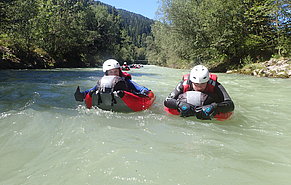 Bug Starter
riverbug beginners
First tricks, easy white water - kick yourself into your newest whitewater sport with super-fast fun factor.
Ideal for all swimmers 12 years and older who like to surf the waves.