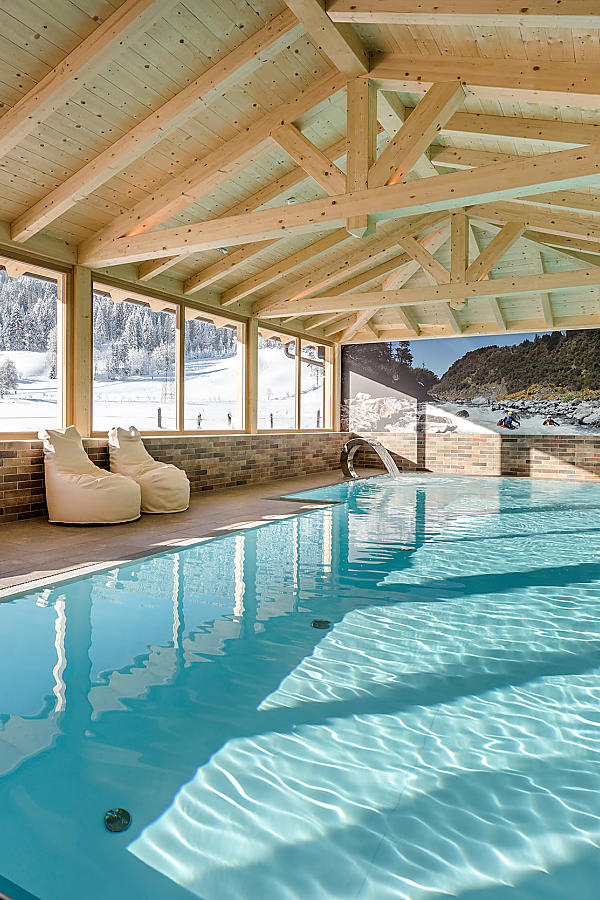 Water meets vision
Always look on the poolside of life
We don't want to make waves about our indoor pool. Let's just say one thing: it's really cool, the pool. Here you can splash, crawl and dive to your heart's content – with the scenery as a free backdrop. Because through the bright glass front, you'll be looking straight towards the Radstadt Tauern mountain range.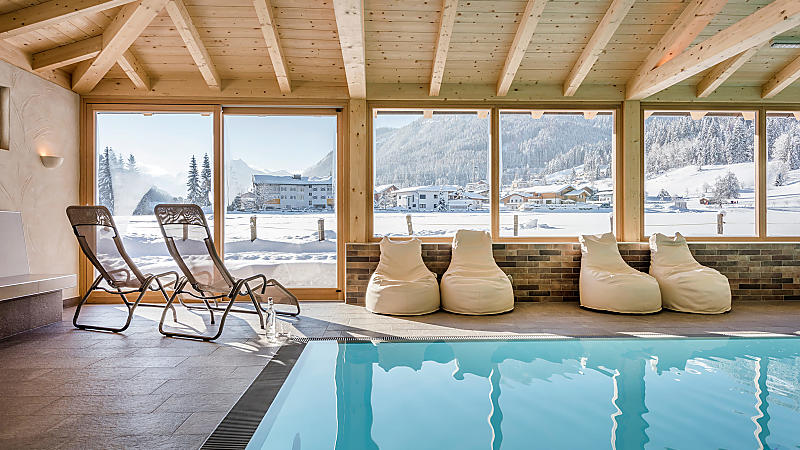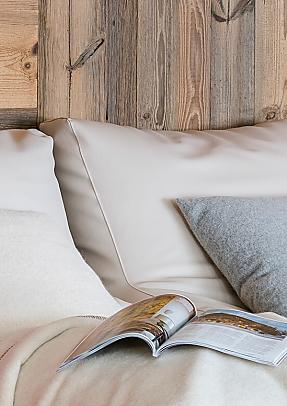 Keepin' cool in the pool
Legs that have been hiking for miles, uphill and downhill, sometimes just want to take it easy – preferably in some warm water! Watch the clouds pass by at the edge of the pool, dive down, let yourself drift, reward your tired muscles – you deserve it!
Amadé, yay!
Perhaps you prefer things on a slightly bigger scale? The thermal bathing resort and spa, Erlebnistherme Amadé, with its 11 different indoor and outdoor pools and all kinds of saunas can be reached in a few minutes by car or easily by bus and is a real wellness highlight in the Salzburg region. Whether you're looking for deceleration in the salt water relaxation pool, or acceleration in the only single loop flume in the whole of Austria with a rocket launch: Everyone will find their own personal water highlight here!