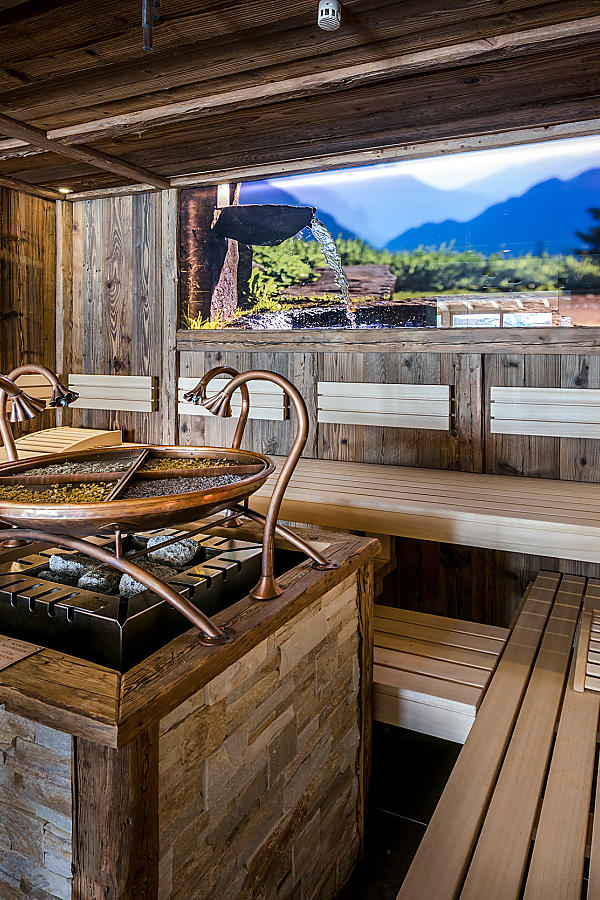 On with the bathrobe, off with the world
For us, "www" stands for water, warmth and well-being
Anyone googling "Spa in Flachau" will soon find almlust – wrapped in a fluffy bathrobe. From time to time, however, it's also worth taking it off and taking the plunge, sweating away your everyday life or letting your worldly tensions be massaged away.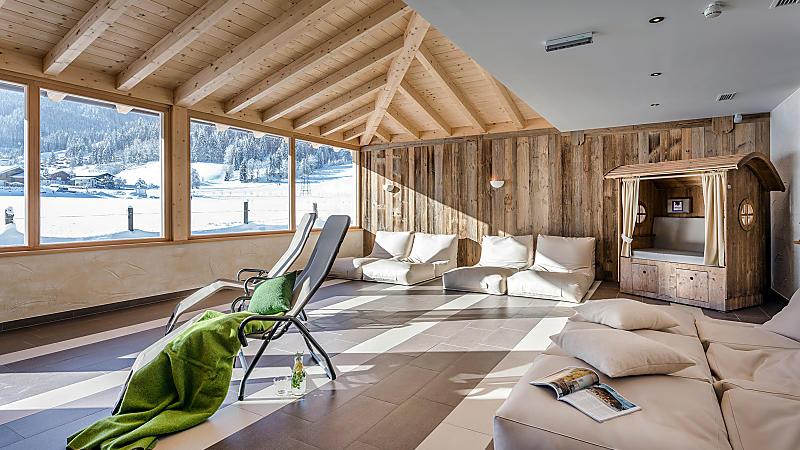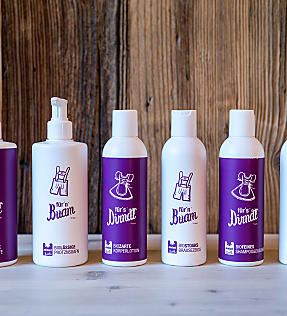 It's easy to break into a sweat
At almlust, you'll find several hotspots: the Finnish sauna, in which you'll be extremely relaxed within a few minutes. The organic herbal sauna, in which the scent of alpine meadows and mountain flowers envelops you. And the infrared cabin, in which healing heat penetrates deeply. We can only warmly recommend any of those options. And after sweating it out, we have the solution to quench your thirst: At the tea bar, you can make up your own personal feel-good blend.
Give cosiness a try
Sometimes, silence is full of answers. This is also true in our relaxation rooms. Just lie down on a cosy lounger and put your mind's library in order. A little bit of mental cinema has never hurt anyone!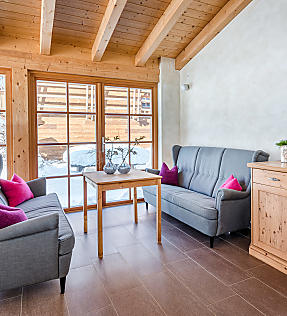 Massages for tough athletes and sports enthusiasts
Whether you prefer a Sporty, Ayurveda or Beauty Massage – let yourself be pampered from top to toe.