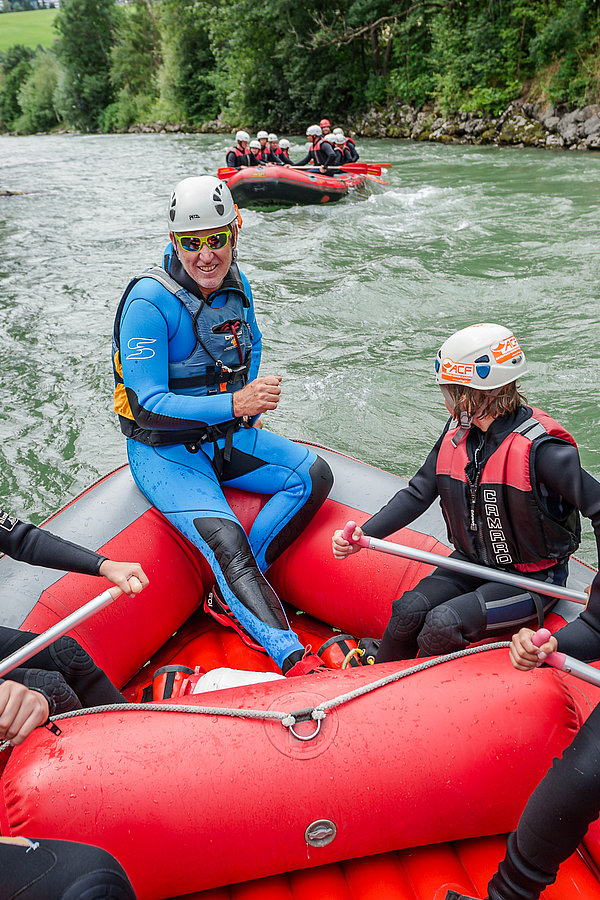 Into the water with you!
Pure white water and you - rafting brings family & friends together as a team!
Discover the river and change the perspective! Enjoyment of nature paired with fun, adventure & team rafting is exactly this combination! When do you start?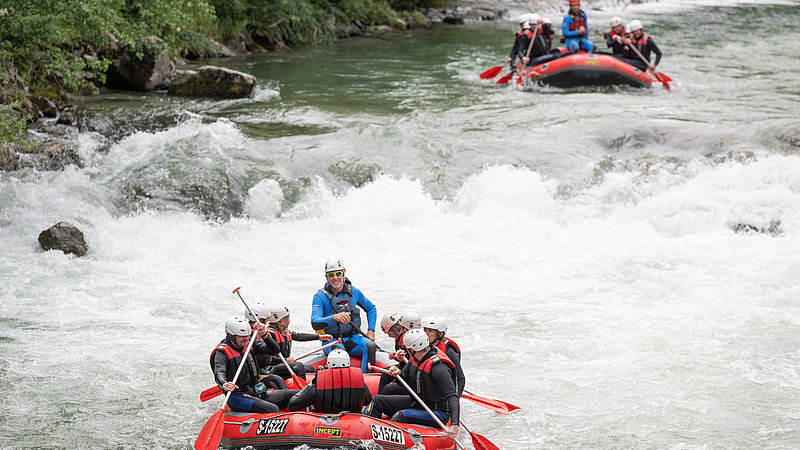 Warm wetsuit, safe life jacket, helmet, rafting boats, paddle and a trained rafting guide are ready for you. Our buses will take you from almlust to the tour.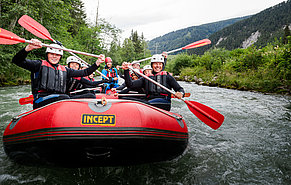 Family Fun
rafting at the the easy white water
Top tour for families & friends! Easy white water with fun the highlight experience for your mixed group.