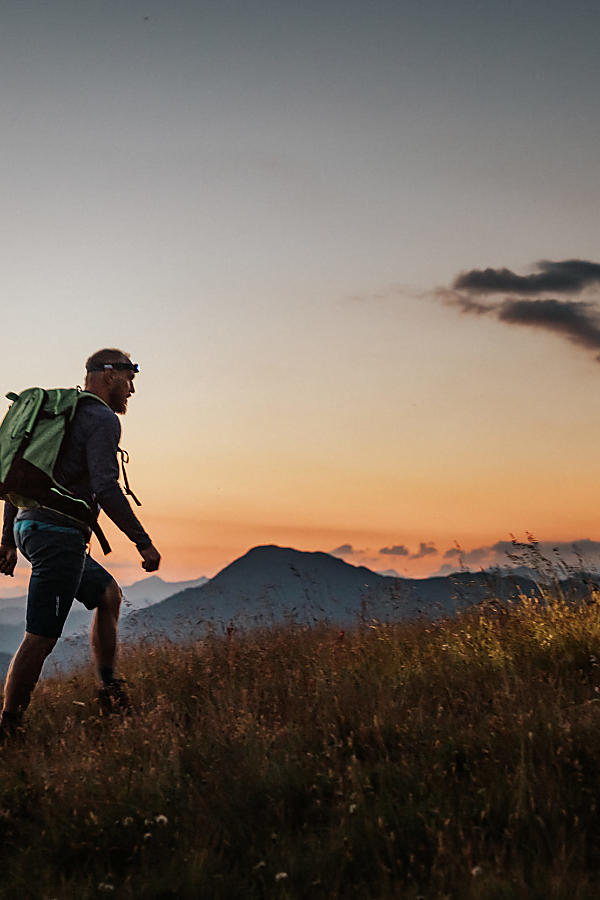 I came. I saw. I laced up my mountain boots.

Mountain bikes and e-bikes for hire

Hiking and biking tours with our activity guides

Flachau Summer Card for cable cars and more
Up to the summit of fun
Bike and hike through your summer holiday in Austria
(E-)biking, climbing, hiking: On a summer holiday in Austria, you're bound to get up motivated in the morning and hit the sack, tired but happy, at the end of the day. Take the chairlift to reach the Griessenkar hiking area in no time, or set off on foot – the bucket list of destinations is loooong. In addition, you can expect some juicy fixed-rope routes (via ferrata), 45 MTB tours and a real highlight challenge: the Stoneman Taurista.
In the summer, a multitude of mountains, gorges, rivers, lakes and forests awaits you, which we can explore together. The almlust summer is characterised by the spirit of adventure and the joy of savouring everything that life has to offer.
CHRISTOPH, HOST AND ACTIVITY GUIDE

Almlust gift vouchers
Guaranteed wide eyes when the envelope is opened and even wider eyes when checking in.