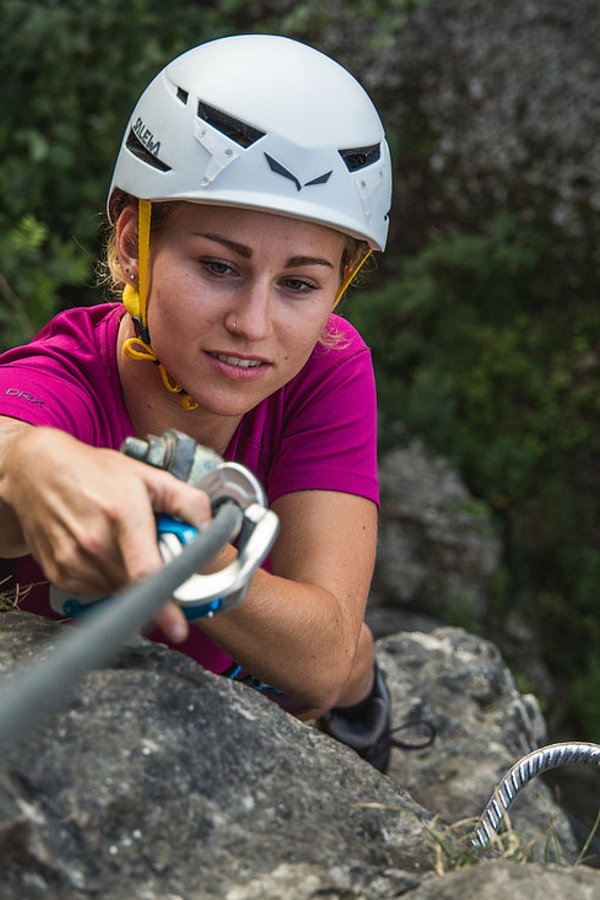 Self secured to the top
Climbing is a bit of dancing, a bit of strength, a bit of bravery and a lot of freedom.
Independently on the road rock climbing? But certainly with a via ferrata! The region offers a variety of possibilities in all degrees of difficulty. When do you start your climbing adventure?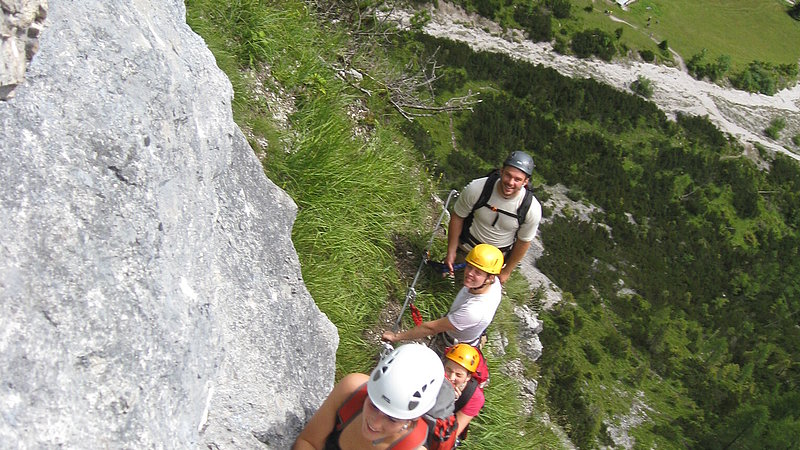 From via ferrata set rental to guided tours and route info - this is the right place for you! We have tested all routes for you and can tell you a lot about them. You start completely new? How about a guided tour - here you'll learn what things you should pay attention to and get cool technique tips for your climbing style.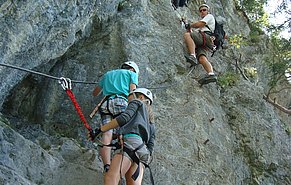 via ferrata
for beginners
Perfect for family and friends! Get to know via ferrata safety & improve climbing style and technique. Start with our buses from almlust. Via ferrata set rental included. Ideal for all adventurers from 12 years.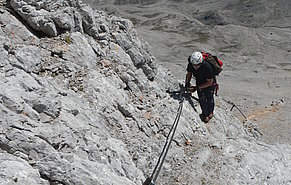 via ferrata medium
Not a first timer? Then you are at the right tour!
You have already been climbing and like it, but you still lack confidence to want to go alone? For all climbers from 12 years with some experience. With our buses from almlust including via ferrata set rental.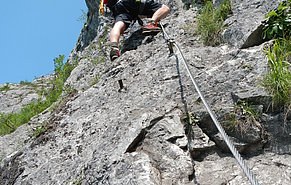 rent a via ferrata set
Plan your own tour?
At the almlust reception you can rent a via ferrata set for a fee - so you are perfectly equipped.