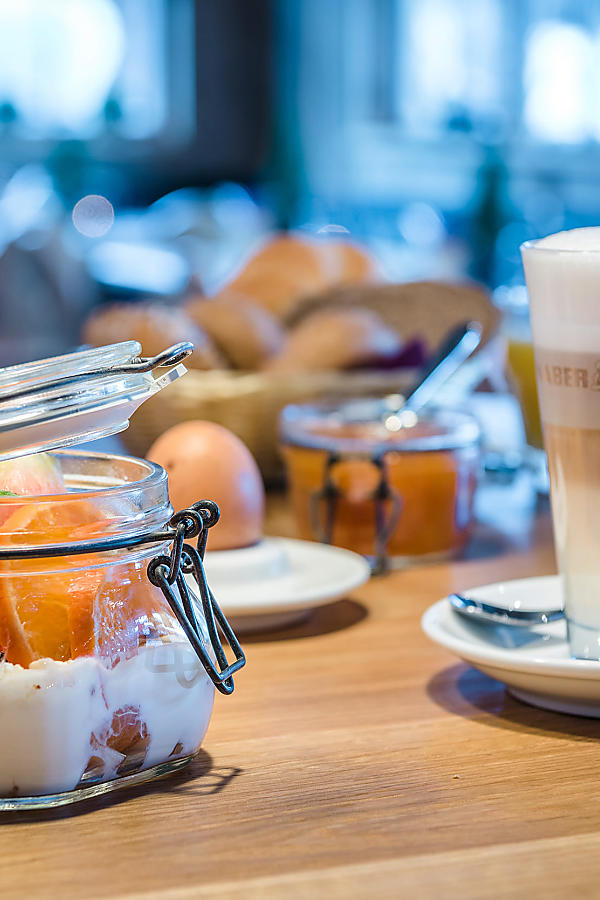 Kickstart your day
An egg-cellent breakfast
After a good night's sleep we will tempt you with all kinds of homemade and regional delicacies out of your bed. As a room, residence, lodge or loft guest, you can find a cozy spot in the breakfast room to feast in all peace of mind from the buffet. In the alpine almpartements we deliver crispy fresh bread rolls if desired.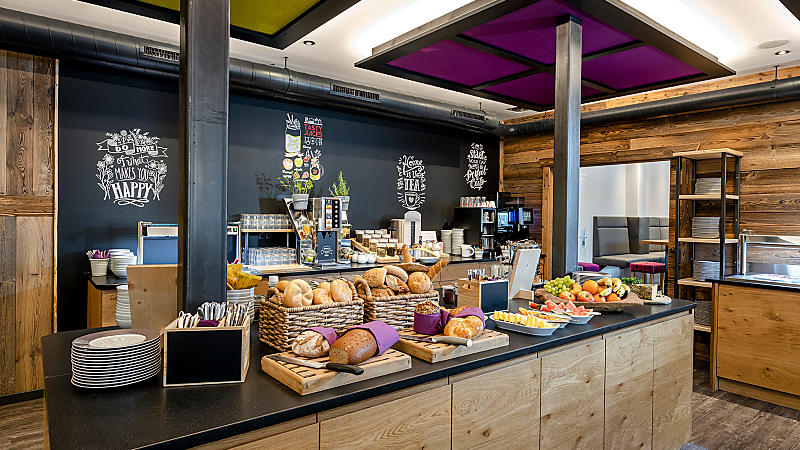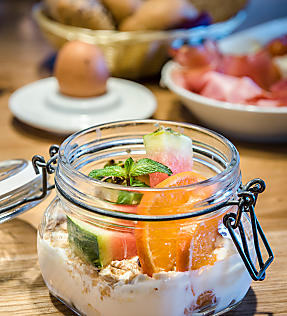 Tales of bacon, cookies and oats
No matter whether you prefer sweet or hearty dishes in the morning: with our varied buffet we give you something to satisfy your taste. You can look forward, for example, to ham from the regional butcher fresh bread from the bakery, free-range eggs, fruit, muesli, homemade pancakes and honey from the local beekeeper. You already notice: We do not make half and no packaged things. A large selection of organic teas and coffee from an Austrian roastery can also be found at the buffet. If you have already done some sport in the morning isotonic drinks are the best way to balance out your fluid intake. Our breakfast fairy loves to bake the cake herself. So in the morning, just follow the tempting and you'll be in the breakfast room in no time!
Wake up gong by order!
Going to the buffet is not your thing? As a lodge or loft guest you can enjoy a very special service. Upon request, we will deliver breakfast directly to the entrance of your accommodation. A lovingly packed basket full of things to make your morning more beautiful. Even if you check into our economy Almpartments, you can be supplied in the morning with freshly baked goods. So you don't have to do anything after getting up, than to open the door of your apartment and it smells really good!